Biorbyt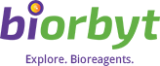 Products for advancing your discoveries
From antibodies to proteins, biochemicals to ELISA kits, Biorbyt's high quality research products are available for you to enable world class research and contribution to a deeper understanding of life sciences.
A comprehensive catalog of life science research products covering the areas of Neuroscience, Signal transduction, Cell Biology, Cancer Metabolism, Cardiovascular and others
Product range :
Choose from over 100,000 primary antibodies and over 2,000 secondary antibodies. Monoclonals and polyclonals tested in a number of applications - WB, ELISA, IHC, FACS and many more.
Choose from over 7,000 proteins and over 400 active proteins. All of our proteins have been validated for use in ELISAs, WB and IHC-P
We have over 10,000 biochemicals for use in your research.
We have over 2,000 ELISA kits covering many research areas . Each kit comes with a fully detailed protocol and examples of expected results.
Search result : 1655717 product found
Refine your search :
Unconjugated

1043457

Biotin

63217

FITC

44668

PE

41354

HRP

40040

Cy3

36395

APC

22075

PE/Cy7

20014

PE/Cy5

19651

AP

19169

PE/Cy5.5

18920

Cy5

18357

Gold

18106

Cy5.5

6186

RBITC

6045

Cy7

5793

PerCP/Cy5.5

1602

PerCp

1293

RPE

1288

TRITC

666

Atto 390

578

APC/Cy7

563

Red

546

Atto 488

543

Atto 594

458

AMCA

159

Pacific Blue

135

APC/Cy5.5

133

FITC/PE

62

CF®488

48

Agarose

40

ATTO 425

30

ATTO 655

30

ATTO 465

29

ATTO 540Q

29

ATTO 565

29

ATTO 580Q

29

ATTO 612Q

29

ATTO 700

29

ATTO 740

29

ATTO Rho101

29

ATTO Rho11

29

ATTO Rho12

29

ATTO Rho13

29

ATTO Rho14

29

ATTO Thio12

29

BSA

29

Texas Red®

29

ATTO 390

28

ATTO 495

28

ATTO 594

28

ATTO 620

28

ATTO 680

28

ATTO Rho6G

28

ATTO 532

27

ATTO 550

27

ATTO 590

27

ATTO 633

27

ATTO 488

26

ATTO 647N

26

ATTO MB2

26

iFluor™488

25

ALP

24

DYQ-660

24

DYQ-661

24

Rhodamine

23

ATTO 665

21

FITC/PE/Cy5

20

OVA

20

iFluor™594

20

FITC/PE/Cy5.5

12

PE/Texas Red

8

CF®647

4

Magnetic beads

4

SA

4

AbFluor™ 594

2

CF®555

2

Fluorescein

2

Streptavidin

2

BIMA

1

CF®405

1

FLMA

1

iFluor488

1

iFluor594

1

iFluor647

1
human

978953

mouse

546281

rat

428994

e. coli

26973

monkey

20817

cow

18551

dog

16742

pig

15377

zebrafish

8319

virus

8026

rabbit

7003

all species

6845

bacteria

6456

sheep

4525

plant

2873

horse

2448

guinea pig

2216

hamster

1952

drosophila

1944

cat

1846

goat

1249

fish

853

yeast

786

xenopus

650

insect

616

ferret

200

donkey

177

frog

170

c. elegans

129

duck

74

polymerase

20

equipment

19

primary

12

stomach

9

soft tissue

8

breast

7

uterus

7

lymphoid tissue

6

opossum

6

urogenital

6

cervix

5

hoechest 33342

5

colorectal

4

liver

4

lung

4

ovary

4

small intestine

4

spleen

4

thyroid

4

colorectal - colon

3

epithelial

3

gallbladder

3

heart

3

kidney

3

pancreas

3

serum

3

skeletal muscle

3

skin

3

100mm

2

25cm2

2

75cm2

2

bladder

2

brain

2

centrifuge

2

hek293

2

kidney tissue slide (renal

2

mouse normal

2

rat normal

2

terminal deoxynucleotidyl transferase

2

testis

2

12 well

1

150mm

1

175cm2

1

24 well

1

3t3/balb

1

3t3/nih

1

48 well

1

6 well

1

96 well

1

a-20

1

bone

1

c2c12

1

cartilage

1

cervix tissue slide (squamous

1

chicken

1

el4

1

esophogus tissue slide (squamus

1

kidney tissue slide (clear cell renal

1

kidney tissue slide (papillary renal

1

leukemia-spleen

1

liver tissue slide (necrotic

1

lung tissue slide (non-small

1

lung tissue slide (small

1

lung tissue slide (squamous

1

lymphoma/leukemia-spleen

1

matched pair tissue slides - bladder

1

matched pair tissue slides - breast

1

matched pair tissue slides - cervix

1

matched pair tissue slides - colorectal

1

matched pair tissue slides - kidney

1
rabbit

1012070

mouse

131365

human

34969

rat

18576

goat

15839

e. coli

1936

sheep

1530

hamster

1405

monkey

1370

pig

1244

cow

1035

virus

883

dog

678

cat

596

bacteria

562

drosophila

560

donkey

519

chicken

492

zebrafish

482

yeast

446

guinea pig

251

fish

185

horse

167

all species

145

plant

141

fungus

68

insect

61

parasite

53

frog

32

reptile

27

bird

25

llama

24

xenopus

13

birds

5

jellyfish

4

protozoa

2

camel

1
Primary antibody

1168849

Protein/peptide

208642

ELISA/ELISPOT

153398

Biochemicals

40593

kit

28946

Blocking peptide

19915

Other products

14844

Secondary antibody

11384

pcr products

3452

Buffers and reagents

2200

Control isotype

1938

Inhibitor/Antagonist/Agonist

595

Primer

380

Tissue

154

Restriction enzyme

135

Lysate

87

Primary cells

61

Equipment

28

Polymerase

24

Chromatography

21

Electrophoresis

18

DNA

17

Cell line

14

cell culture media

9

RNA

4

Biological fluids

3

Microspheres/Particles

3

Service

1
WB

744918

ELISA

684489

IHC

413737

IF

350045

ICC

200725

FC

94897

IP

23107

Blocking

17524

Chromatography

12936

SDS-PAGE

12561

Dot blot

4201

PCR

3947

FA

3751

ChIP

1989

Immunoelectrophoresis

1686

Purification

736

Lateral Flow

698

Radioimmunoassay

473

Inhibition assay

415

Mass spectrometry

320

ELISPOT

273

Cell depletion

97

Chemiluminescence

96

FLISA

95

Microscopy

67

Assay

65

Cell separation

52

Stimulation

37

Multiplex assay

36

Cellular activation

32

Co-stimulation

20

Proximity Ligation Assay

17

Immunostaining

15

EIA

13

Staining

13

Cell culture

9

Immunodiffusion

9

EMSA

6

in-vitro

5

in-vivo

3

IA

2

IHC-P

2

AGG

1

CBA

1

Direct Quantitative Assay

1

TIA

1

array

1
Polyclonal

1018797

Monoclonal

38210

Antibody

1248

Recombinant

866

Conjugated Antibody

533

M1/70

176

GK1.5

168

53-6.7

166

HI30

158

RB6-8C5

151

145-2C11

148

N418

139

PK136

137

OKT3

131

1D3

129

MOPC-21

129

5H4

124

IM7

124

17A2

123

2A3

116

1A8

115

A7R34

108

OTI1B2

108

MPC-11

106

2.4G2

104

30-F11

104

LTF-2

104

OTI1C5

101

RA3-6B2

101

TER-119

101

HRPN

100

RPA-T4

99

OTI1A6

98

CD28.2

97

HIT2

97

PIP

97

OTI1D1

96

HIT8a

95

OTI1B4

95

UCHL1

95

2H7

94

OTI1A1

91

OTI1A2

90

HI100

89

OTI1D3

89

OTI1B1

88

4H11

87

10.1

85

C1.18.4

85

MM-30

84

OTI1D6

84

OTI1B5

83

UCHT1

82

L243

81

4C3

80

4G7

80

OTI1E1

80

OTI2D2

80

D7

79

OTI1E3

79

OTI1G1

78

2B8

76

OTI1D2

75

OTI1A3

74

A20

73

OTI1C2

73

GL-1

72

19G11

71

OTI1A9

71

OTI1H10

71

DX5

67

OTI1B8

67

OTI1G2

67

YN1/1.7.4

67

OTI1A4

66

OTI1G8

66

ICRF44

65

OX-8

65

BU63

64

SHG-1

64

HM48-1

63

OTI2D3

63

390

62

HIB22

62

MIAP410

62

OTI1D4

62

OTI2D11

62

O323

61

OTI1C4

61

37.51

60

OTI1H2

60

OTI2A6

60

RTK2118

60

OTI2F5

59

HP-3G10

58

M1/69

54

HIT3b

53

M5/114

53

OTI1A5

53

OTI1D9

53