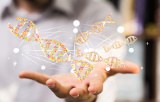 Products for research
Our catalog includes millions of products for research in the life sciences. Our products cover a wide range of applications and research areas. We want to offer you all the products you need to move your projects forward.
Research areas: Immunology, metabolism, oncology, neurology, hematology, virology ...