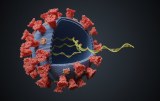 SARS-CoV-2 - Viral RNA extraction kits
SARS-CoV-2 is a single-stranded RNA virus of COVID-19.
For accurate and sensitive coronavirus detection viral RNA has to be isolated from the sample and analysed by
RT-qPCR
.
RNA extraction is a delicate process, both cells and the environment around them are full of enzymes that degrade the nucleic acids. The kits used to do these extractions contain sterile buffers, solutions that break open, or lyse cells, and a way of separating the RNA from the DNA, protein, and other macromolecules found in cells.
We offer 3 types of Viral RNA extraction kits - choose the most suitable kit :
Magnetic beads : Compatible with the most common automates – please contact us for more information
Spin columns : Individual spin columns or 96-well plate format
Precipitation : For rapid extraction
Search result : 40 product found
Refine your search :
ELISA

8

PCR

4

Purification

2