Phaseolus limensis (LBA)
Cat# 518613-50mg
Size : 50mg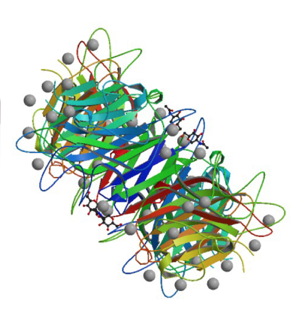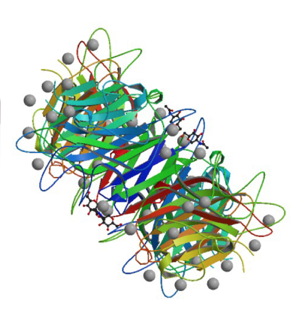 ---
LBA
Phaseolus limensis agglutinin (LBA) is isolated from lima bean seeds and purified by fractionation. LBA is composed of 30,000 Da subunits, of which two are joined by a disulfide bond. Each subunit contains a cysteine residue which is required for both it's carbohydrate- and metal-ion-binding activities. It has a carbohydrate specificity of terminal GalNAcalpha(1,3)Gal that elutes with N-acetylgalactosamine. LBA agglutinates blood group A erythrocytes.

---
---
Blood Specificity:
A1 > A2 >> B

---
Sugar Specificity:
GalNAc alpha(1,3) [Fuc alpha(1,2)] Gal

---
Inhibitory Carbohydrate:
N-Acetylgalactosamine

---
Storage and Stability:
Lyophilized powder may be stored at -20°C. Stable for 12 months after receipt at -20°C. Reconstitute with sterile buffer or ddH2O. Aliquot to avoid repeated freezing and thawing. Store at -20°C. Reconstituted product is stable for 6 months at -20°C. For maximum recovery of product, centrifuge the original vial after thawing and prior to removing the cap. Further dilutions can be made in assay buffer.

---
---
---
Form
Supplied as a lyophilized powder.
---
---
Important Note
This product as supplied is intended for research use only, not for use in human, therapeutic or diagnostic applications without the expressed written authorization of United States Biological.
---