Quick Coomassie Stain
Cat# NB-45-00078-1L
Size : 1L

Datasheet

Datasheet
---
Quick Coomassie Stain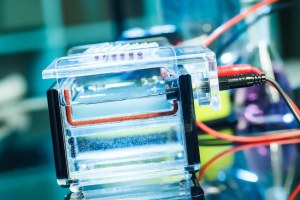 Why choose between efficiency and speed for protein staining ?
Features :
Rapid staining - Protein bands appear after few minutes - Fully visualisation of the staining after 1 hour
Highly sensitive - 20 ng protein resolution
Accurate protein quantification - Low background - Linear staining range
Re-useable - Up to 3 times
Storage - up to 6 months at RT or up to 1 year at 4ºC
Simple 1-step Protocol: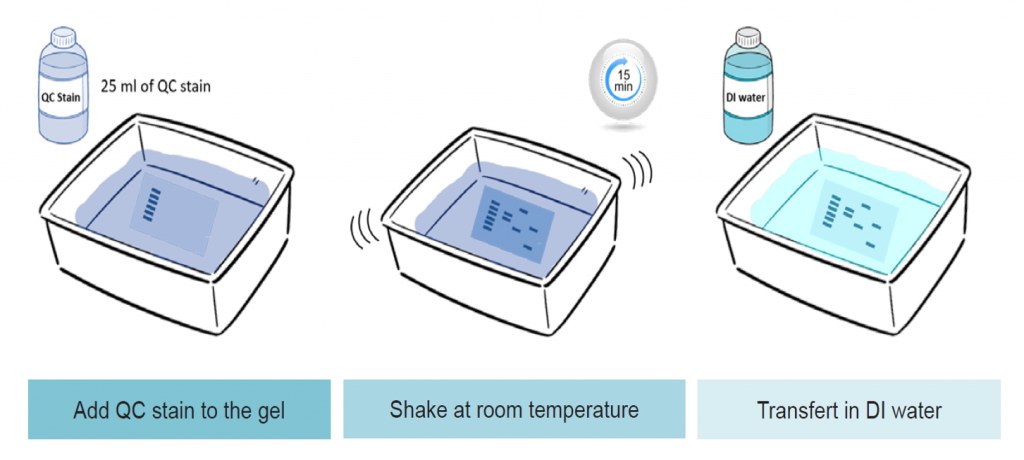 Remove the gel from the cassette and place gel into container.
Cover gel with 25 ml QC stain and leave for minimum 15 minutes or until all weak protein bands arefully developed.
Store the gel in the QC stain overnight. Then, either leave in QC stain or transfer to DI water for gel storage.

You might also be interested by the following products: