Custom service : Qualitative Cytokine antibody microarray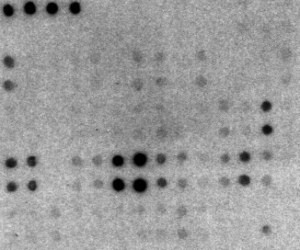 We propose you to customize your qualitative antibody microarray according to your focus.

=> Quote request
These microarrays are spotted and fixed on membrane surface in a single unit or gathered in glass slides .

Just tell us what cytokines you choose (minimum 10) and how many membranes (minimum 10) or glass slide (minimum 2) you need.

You can choose all the antibodies among 285 human cytokines, 147 mouse cytokines or 34 rat cytokines.