Choosing the Best Antifadent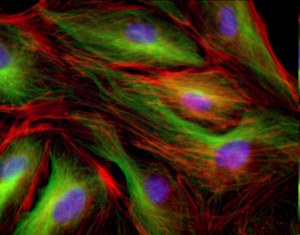 These are the critical decision factors which will help you select the most appropriate mountant:
1 . Avez vous besoin que le milieu de montage durcisse ou non ? Si vous optez pour une solution durcissante, vous avez le choix entre une solution unique ou un pack de 2 solutions.
2 . Si votre système tolère le glycérol vous pouvez alors choisir un produit à base de glycérol, sinon optez pour une solution sans glycérol.
3. Les solutions de montages avec un fort index de réfraction sont à utiliser lorsque vous souhaitez éviter les effets d'aberration sphérique (provoquée par une non-concordance entre l'indice de réfraction du verre de la lamelle couvre-objet et le milieu de montage) qui conduit à une perte de résolution de vos images.
Le tableau ci-dessous montre les principaux type de solutions d'antifading disponibles.