Fluorescence Cell Analyzer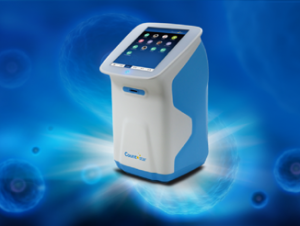 Countstar Rigel S2 combines two fluorescence channels plus a brightfield digital microscope, an image cytometer and a cell counter in a single benchtop instrument

Countstar Rigel S2
Fluorescence Cell Analyzer
Precise cell analysis for:
PBMCs, whole blood, Car-T

Stem cells

Splenocytes

Monocytes

and other primary cells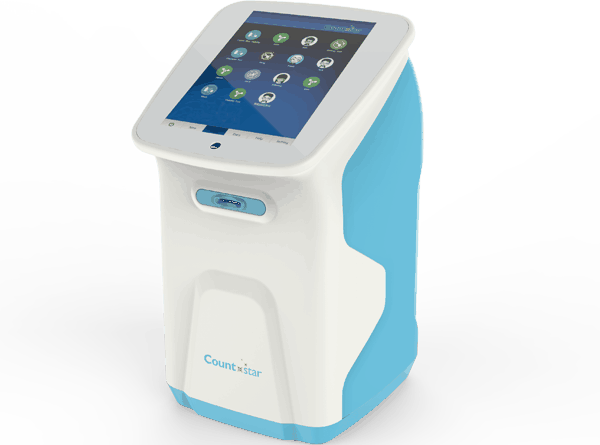 Product overview
The Countstar S2 System combines the two fluorescence channels plus a bright field digital microscope, an image cytometer, and a cell counter in a single bench-top instrument. This application-driven, compact, automated cell imaging system provides an all-in-one solution for cell counting, cell viability and Cell transfection efficiency through the use of preconfigured biological applications (BioApps). They are specifically optimized for analysis of primary cells from peripheral blood, including PBMC, CAR-T, NK cell and MSC, which commonly used in cell therapy.

Key benefits
Automatic detecting 5 samples for one time

GMP and 21 CFR Part 11 ready

Multi-canal, multi functions

Simple, effortless operation

All in one design- Touch screen user interface

User friendly and flexible software

Countstar S2 comes with three BioApps to simplify and automate the routine cell count, viability and cytotoxicity tasks.
Trypan Blue BioApp : Obtain cell count, viability and concentration estimations based on trypan blue staining using a disposable consumable.
AO/PI Viability BioApp : Run two fluorescence color assays in disposable consumable to determine the percentages of live, dead cells and concentration in the presents of debris and unwanted nonnucleated cell types including red blood cells.
GFP transfection : The green fluorescent protein (GFP) exhibits bright green fluorescence when exposed to light in the blue to ultraviolet range. This protocol can analyze counting and percentage of GFP.
Three step process

The Countstar S2 System is designed to take you from sample to result in one go, simplifying your work and allowing for increased productivity and efficiency.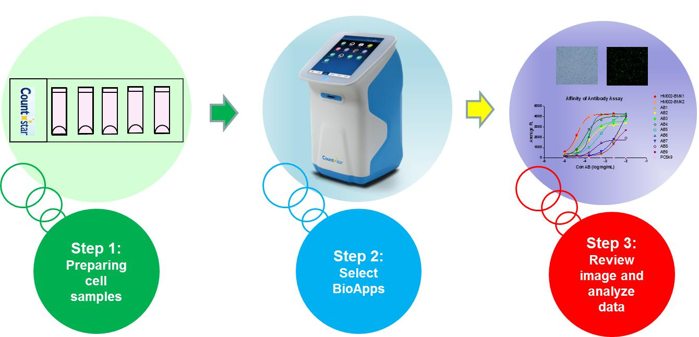 Reproducible and Accurate

Countstar S2 system can automatic detect 5 samples at one time, it will be more efficiency and affordable, with integrated patent "fixed focus", the results would be more stable and reliable.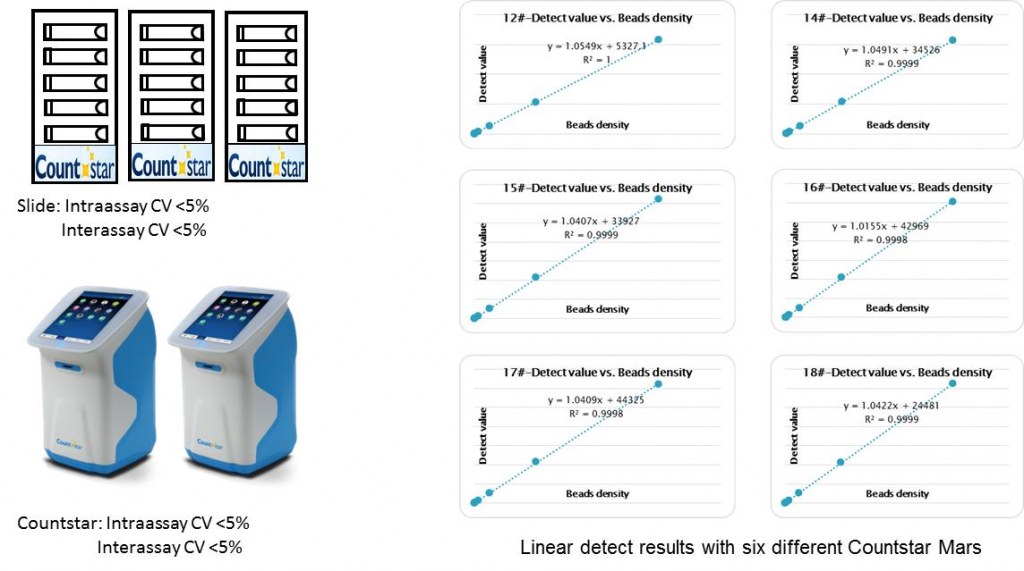 We offer a complete range of fluorescence analyzers. Find the whole range
HERE