Insect cell medium : Test and get better performance !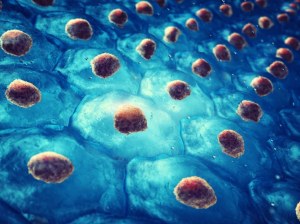 ESF AF -
Animal-Free Insect Medium
ESF AF Medium
is an animal origin-free and animal component-free formulation for insect cell culture. It has been thoroughly tested on
Sf9, Sf21, Tni (High FiveTM) and S2 cell lines
and is comparable to
ESF 921
for growth and expression. ESF AF is the logical choice for further manufacturing under cGMP/FDA regulatory compliance and has a Drug Master File with the US FDA.
100% animal component-free
Comparable to ESF 921 medium for robust cell growth and expression
Sf9 cell densities of 20 x 10^6 cells/ml or greater
Ideal for scale-up manufacturing
Works with a wide variety of baculovirus and host cell platforms
Optimized for applications such as production of sub-unit vaccines, virus-like particles and gene therapy vectors (rAAV - all serotypes)
Available in 1L bottles, media transfer bags and single use bioreactor bags
Complete, ready-to-use, contains L-glutamine
In stock for immediate shipment
Adapted cells available for testing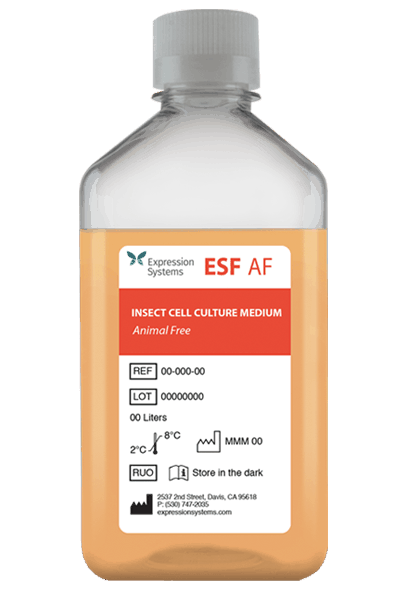 Sizes
1L, 10L or 20L - Bulk size available on demand
Media type
Ready-to-use serum-free animal-free liquid, 1X
Platform compatibility
Functions with BestBac, Bacmid, Bac-to-Bac, BacMamn MultiBac and other BEVS platform
Cell lines
Spodoptera frugiperda (Sf9, Sf21), Trichoplusia ni (Tni and High Five) and Drosophilia melonogaster (S2)
Shipping condition
Ambient
Storage condition
2-8°C, protect from light
Used-by-date
One year from date of manufacture