SUMMER SALE: 40% off on our multichannel pipettes in stock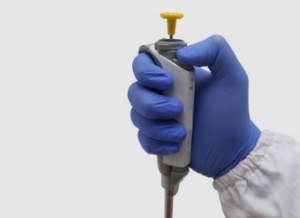 Offer PIPETTE-SUMMER-2022 -
Valid until
31/08/2022
*
*Valid while stocks last

SUMMER OFFER !
30% OFF on 1 multi-channel pipette and 40% OFF for 2 purchased
A truly effortless pipetting experience
Offer PIPETTE-SUMMER-2022 valid until 31/08/2022*
The NeoLine micropipette range offers you an effortless pipetting experience with unparalleled consistency in results, powered by a magnet-assisted piston and an ergonomic approach to design.
Multi-channel pipette -
Until 40% OFF

Features
Experience effortless pipetting with one of the lowest diving forces required
Magnet-assisted piston for unparalleled consistency of results
Fatigue-free operation thanks to ergonomic design, a unique shock-absorbing tip ejectof and convenient finger rest
Built with high quality material for increased durability and prevention of chemical as well as physical corrosion volume lock to prevent accidental volum drift
Volume range
0.5-10ul
2-20ul
10-100ul
20-200ul
To complete the NeoLine range, discover the universal UV rack for a simple and effective decontamination of all your pipettes.
The
NeoLine UV
is a pipette holder that not only organizes and protects six pipettes, but also destroys more than 99% of unwanted contamination. The new NeoLine UV uses a germicidal UV-C lamp. A high efficiency reflector/concentrator allows pipette stems to be fully immersed in 254 nm UV light. This exposure destroys unwanted microbiological contaminants and prevents cross-contamination in your PCR tests and other sensitive procedures.