Custom Service : Protein analytics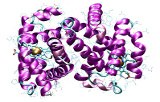 We offer a range of analytical methods utilizing multiple assay platforms that be used to characterize a broad range of proteins expressed and purified by various methods.

Our team will work closely with you from concept through delivery. Together, we'll develop a set of project deliverables tailored to your specifications of scale, purity, activity and other analytical characteristics on a timeline that meets your needs.

You will find below the various services that we offer. Please contact us at
tech@biotrend-usa.com
for more information or for a quote request.
Protein activity
Binding affinity (FortéBio Octet® RED96 System)

Enzyme activity

Cell-based assays

In vivo

testing



Aggregation status
SDS-PAGE

SEC-HPLC

Optical density

Protein stability
Tm&Tagg

ΔG

Isothermal stability

Thermal recovery

Sizing&polydispersity

Sizing with thermal ramp

B22&kD

Viscosity

Protein integrity and structure
SEC-HPLC

SDS-PAGE

N-glycan analysis

Western Blot

Protein mass (Agilent HPLC-CHIP/QTOF)
Accurate mass: proteins, protein-drug conjugates

Peptide and Glycan mapping

Determination of post-translations modifications either in known or unknown samples.

Standard COAs